BharatBenz Genuine Parts: Engineered to compliment your truck's life & value for your money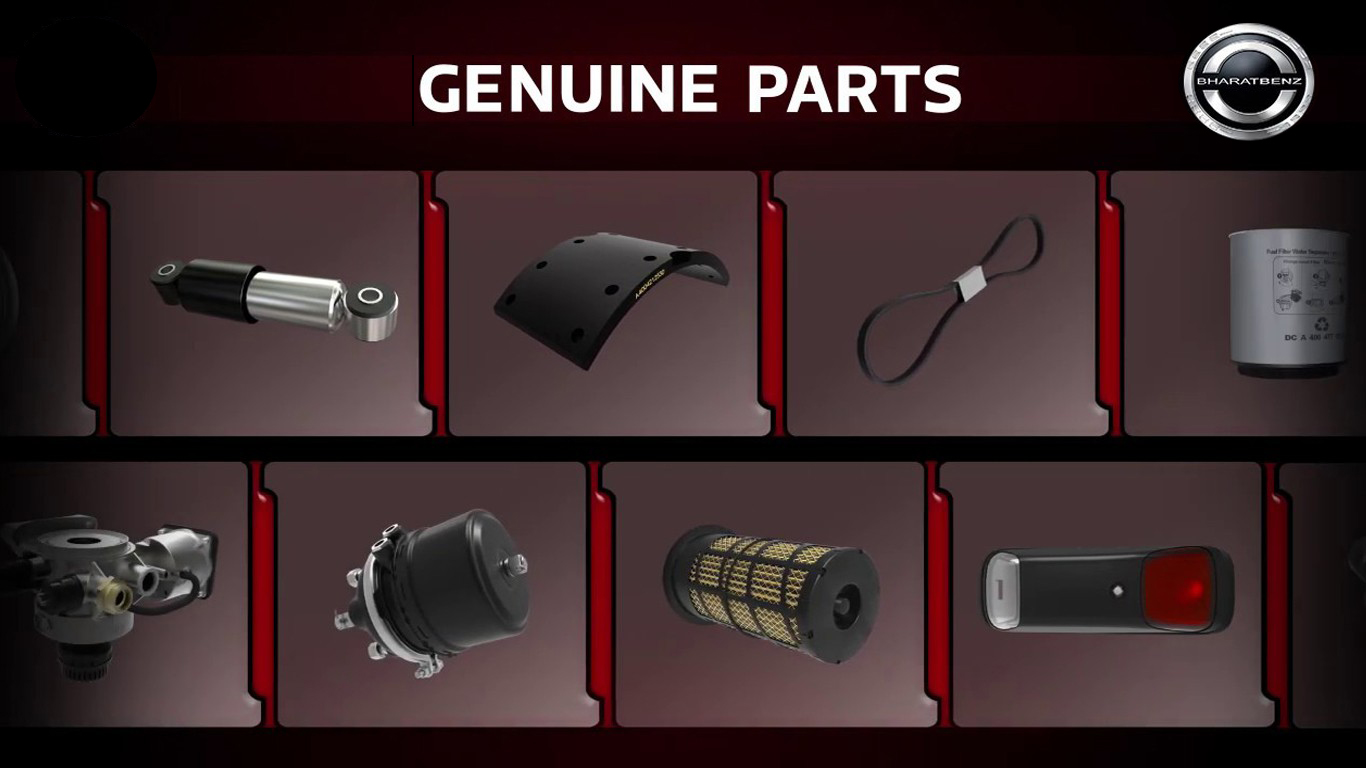 No matter how well we maintain our trucks, it's inevitable that some parts will require replacements over time. Exposed to severe wear and tear on a regular basis, vehicle parts become vulnerable to demanding conditions.
Now when it is time to narrow down the replacements, the whole process may look like a daunting experience. We all want products that are affordable and durable. While it's quite tempting to cut expenses by opting for duplicate parts, they always come with their set of risks and uncertainties BharatBenz Genuine Parts on the contrary are crafted to complement your trucks and are specifically developed and designed to deliver a long product life, minimize trouble, and ensure maximum uptime. Here are four main reasons why you should opt for BharatBenz Genuine Parts.
Reliable Quality
Tried and tested under extreme conditions, BharatBenz Genuine Parts undergo multiple quality checks to meet the global safety standards. The research and development process involves effective trial and error experiments where the designs are continuously revised to offer optimal performance.
It is not the same with duplicate parts as they are poorly designed and are manufactured without proper examination. Moreover, most of the duplicate parts are not personalized and are built for
multiple trucks and models.
Affordability
The lower upfront cost is one of the main reasons why duplicate parts are still relevant in the market. However, it's only logical to understand that these are short-term gains that can turn out to be
very expensive with constant repair and breakdowns.
BharatBenz Genuine Parts are durable and offer a longer aggregate life. The superior quality of genuine parts results in minimum breakdown frequency, low maintenance cost and improved vehicle performance.
Safety
Driving heavy haulage trucks is not an easy task. While drivers should always be alert, we also expect a certain level of safety from our vehicles. Usage of duplicate parts not only curbs these expectations but also hampers the performance of other components as well. BharatBenz Genuine Parts are made with the finest materials and are always on par with premium safety standards. The genuine parts ensure the seamless working of the entire mechanism as they consequently minimize the chances of potential breakdowns.
Availability
Strategically placed across 11 locations, Omni Motors' services stations are easily accessible throughout the country. BharatBenz Genuine parts are easily available to all our customers throughout the country from our all strategic locations. BharatBenz products have always been characterized by superior quality, low cost of ownership and longer life.